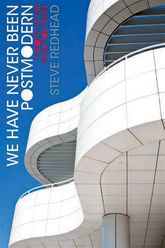 We Have Never Been Postmodern: Theory at the speed of light
Edinburgh University Press, Edinburgh, 2011, e-book by Edinburgh Scholarship Online, 2012
Purchase
Synopsis
We Have Never Been Postmodern: Theory at the speed of light was nominated for the 2012 Rene Wellek Prize awarded by the American Comparative Literature Association (ACLA).
As global culture rushes off the cliff of catastrophe – think of the financial meltdowns on the world's stock exchanges, looting and riots in various countries across the globe, overwhelming climate and environmental crises – this ground breaking book provides some of the building blocks and conceptual resources for what it sees as a 'claustropolitan sociology', new thinking for a future where neo-liberalism will no longer rule. In a world where, according to Paul Virilio, claustropolis is rapidly replacing cosmopolis, we need route maps out of the so-called trajectories of the catastrophic that we currently inhabit. This book jacks into the catastrophic present so that we see the 'post-future'. The book conjures up 'theory at the speed of light' in order to capture the fast flickering images of the real, disappearing as we blink.
We Have Never Been Postmodern: Theory at the speed of light has been described as 'marrying a clear conceptual critique of postmodernism to the analysis of a rich diversity of popular cultural phenomena' and presenting 'a unique framework from which to make sense of our "accelerated culture" in the 21st century'. It is seen by many in the social sciences and humanities as producing concepts and themes which will revitalise disciplines like sociology, cultural studies and criminology. It is theory after the global financial crisis.